UTAX Printers/Multifuctions/Photocopier - UTAX brand is synonymous with quality and reliability, with a range encompassing digital copying, printing, fax and scanning solutions. UTAX is represented in over 40 countries throughout Europe, Africa and the Middle East, and is the largest office equipment supplier in Germany. When it comes to print solutions, few suppliers have a product range as all-embracing as UTAX. From large copiers to the smallest desktop printer, its extensive range offers solutions for all office output.
Customized concepts as well as integrated consultation for efficient document management in businesses are provided with the UTAX Document Consulting concept. The business is an affiliated company of Kyocera Mita & TA Triumph-Adler GmbH.

DOCUMENT SCANNING SOLUTIONS THAT FUEL NON-STOP EFFICIENCY
Business runs on data, but all too often, the world still runs on paper. Operating at maximum efficiency requires reliable, fast processes for bringing paper documents into your digital workflows. Panasonic scanners and imaging software deliver better performance and higher reliability across the board. Whether you're scanning business cards one at a time, or imaging records nonstop, Panasonic has the right high-performance scanning solution for your needs.
UNSTOPPABLE PERFORMANCE
Panasonic scanners are overbuilt so they can keep running when others fail. They're simple to set up and easy to integrate with your current workflows. Plus, they are backed by some of the industry's best warranties. If you want an imaging solution that thrives on a full-time workload, choose Panasonic. We won't let you down.
Panasonic collaborates with leading independent software vendors to test and verify compatibility with its lineup of document scanners.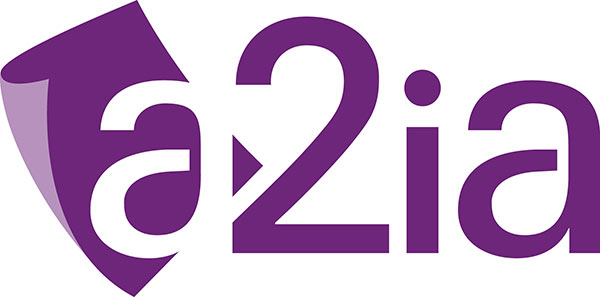 Award-winning with research and development at its core, A2iA is a science and R&D driven software company with deep roots in artificial intelligence, machine learning and neural networks. We bring to market software toolkits (SDK) that are dedicated to image analysis and data extraction from everyday paper documents and checks. Integrated into end-to-end partner applications, A2iA's technology is currently deployed in more than 42 countries around the world.

Thousands of companies and millions of people rely on ABBYY capture and recognition technologies, using them to process over 9.3 billion pages from forms and documents annually. From desktop OCR to sophisticated data extraction from forms such as invoices, receipts and medical surveys, they expand your opportunity to serve businesses of every size and include:
ABBYY FineReader Professional: Sophisticated desktop OCR that creates editable, searchable, files from scans, PDFs and digital photographs with unmatched speed and accuracy.
ABBYY Recognition Server: Powerful server-based OCR for automated document capture and PDF conversion. Ideal for organizations and enterprises requiring mid- to high-volume batch processing.
ABBYY Cloud SDK: Enables developers to empower applications with sophisticated OCR via the cloud through ABBYY's web API.
Certified Models: KV-S1027C, KV-S1057C, and KV-S2087.